Reporter Tim Davies from Channel 9 dropped into our Marrickville bakery to see behind-the-scenes how The Bread & Butter Project is helping refugees and asylum seekers to rise up through the simple act of learning how to bake bread.
Check out the video below for more.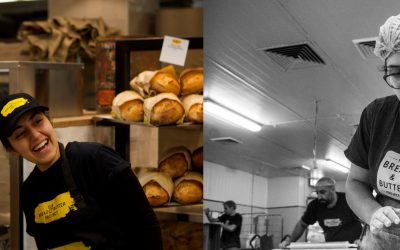 Our exciting Bake for a Baker crowdfunding campaign came to a close in early April, and we were thrilled to welcome our amazing participants for a special online graduation ceremony where they made the transition from trainees to master bakers! Overall, the campaign...
read more