Goodman Foundation – September 2021
Our long-term supporters the Goodman Foundation stopped by our Surry Hills concession store to talk to our baker graduates Somprasong and Tseten about their life journeys and how The Bread & Butter Project has helped them.
Check out the video below for more.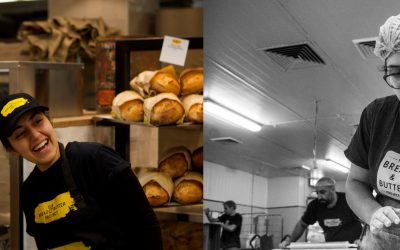 Our exciting Bake for a Baker crowdfunding campaign came to a close in early April, and we were thrilled to welcome our amazing participants for a special online graduation ceremony where they made the transition from trainees to master bakers! Overall, the campaign...
read more