iFresh Corporate Pantry – January 2021
Dom from iFresh Corporate Pantry visited The Bread & Butter Project to see and learn first-hand about the great work we do –
from speaking to our trainee Ma, to sampling some of the delicious products on offer.
Check out the video below for more.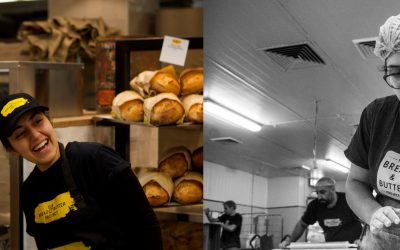 Our exciting Bake for a Baker crowdfunding campaign came to a close in early April, and we were thrilled to welcome our amazing participants for a special online graduation ceremony where they made the transition from trainees to master bakers! Overall, the campaign...
read more