Announcing: Sydney City Toyota comes on board as a new Supporter
We're incredibly grateful to the team at Sydney City Toyota for supporting The Bread and Butter Project with a generous donation.
They've very kindly provided us with a Toyota car to use over the coming year. This will enable our team to visit wholesalers, cafes and suppliers easily.
This provides us with a distinct advantage as we can showcase our branding as we drive around.
Thank you again to the team at Sydney City Toyota.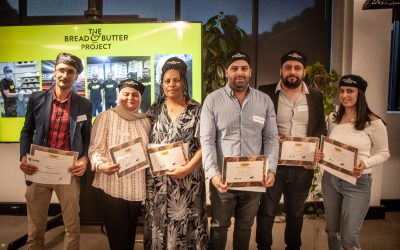 In early November, The Bread & Butter Project celebrated the graduation of its 2022 trainee bakers. Imad from Iraq, Suhir from Jordan, Hellen from Papua New Guinea, Georg from Syria, Savio from Iraq, and Meghrig from Syria were the latest refugees to complete our...
read more