Announcing: Sydney City Toyota comes on board as a new Supporter
We're incredibly grateful to the team at Sydney City Toyota for supporting The Bread and Butter Project with a generous donation.
They've very kindly provided us with a Toyota car to use over the coming year. This will enable our team to visit wholesalers, cafes and suppliers easily.
This provides us with a distinct advantage as we can showcase our branding as we drive around.
Thank you again to the team at Sydney City Toyota.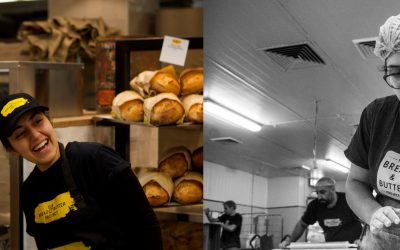 Our exciting Bake for a Baker crowdfunding campaign came to a close in early April, and we were thrilled to welcome our amazing participants for a special online graduation ceremony where they made the transition from trainees to master bakers! Overall, the campaign...
read more