Our friends at Westpac visited us to hear from our Chairperson Cindy Carpenter and trainee Lina about how the bakery is managing through COVID-19 impacts to the hospitality industry, and how the generous support of donors such as the Westpac Foundation has made such a big difference.
Check out the video below for more.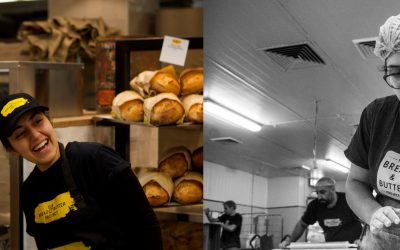 Our exciting Bake for a Baker crowdfunding campaign came to a close in early April, and we were thrilled to welcome our amazing participants for a special online graduation ceremony where they made the transition from trainees to master bakers! Overall, the campaign...
read more